Educated and trained young people, spiritually mature, capable of positively impacting their environment for the construction of a harmonious society respectful of ethical and moral values.
The mission of the EU is:
To provide training in accordance with national and international standards;
To promote Christian, ethical and moral values;
Encourage research and production;
Nurturing Civic Awareness;
To ensure the integration of students into the intellectual and scientific community;
To provide services to the community through sustainable development programs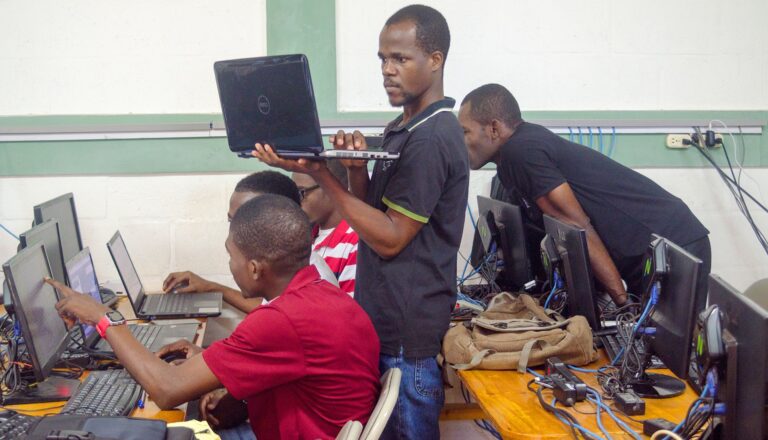 1- In one God, existing in three persons: the Father, the Son and the Holy Spirit. That they equal in power and glory and that this triune God, creator of all things, has the power to hold in place and to govern all things.
2- That the Bible is the inspired and authoritative word of God.
3- That God the father is interested with great grace in the affairs of men. That he listens, answers prayers, and saves from sin and death all those who come to him through his son Jesus Christ.
4- That Jesus Christ, conceived by the virgin Mary, is the Son of God. He became a man and lived without sin. That he is fully man, that he died on the cross for the remission of our sins and resurrected on the third day. Now he is seated at the right hand of the Father, interceding for believers as Mediator.
5- May the Holy Spirit convict the world of its sinfulness, righteousness and judgment of God. May he regenerate, sanctify and empower for ministry all those who believe in Jesus Christ, giving spiritual gifts to the saints of the Church for the common edification.
6- That we are saved by grace through faith in Jesus Christ, the Son of God, who died and rose again for the salvation of everyone who believes.